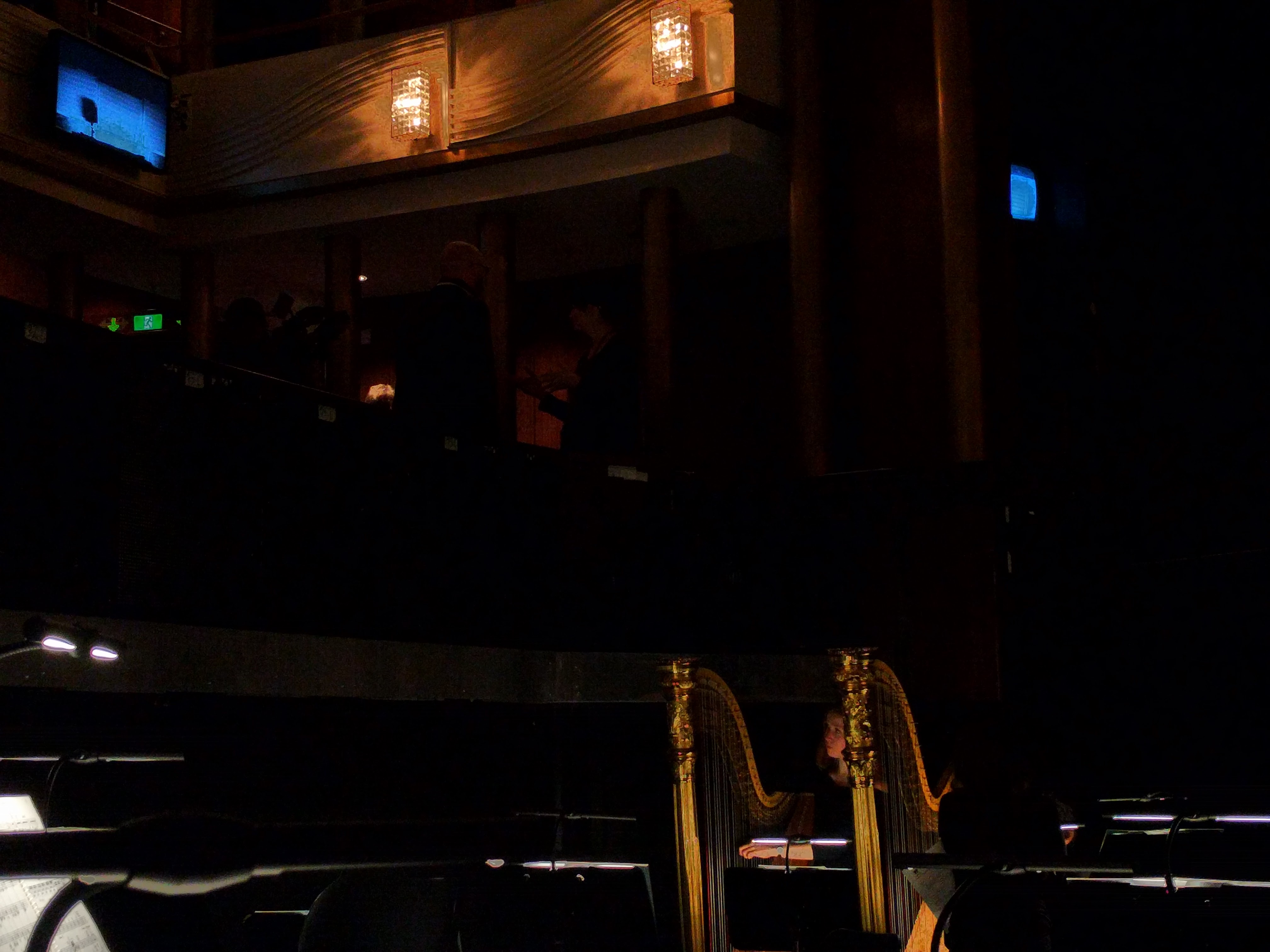 Pause bei der letzten Vorstellung von Prokofjews "Liebe zu den drei Orangen". Oben gibt der Intendant Interviews, unten werden Harfen gestimmt.
Neue Intendanz – die Zwischenbilanz nach fünf Monaten ist überaus positiv: Interessante Stücke und Inszenierungen, sehr reger Publikumsbesuch, gut gelauntes Orchester. Weiter geht es mit "Aschemond" und "Rigoletto".

Break at the last "The Love for Three Oranges" show at Wuppertal Opera. The intendant is doing interviews, the harp players tune their instruments.
After five month with the new leadership we see a successful revitalised Wuppertal opera. Join us and come in!