(see english version below)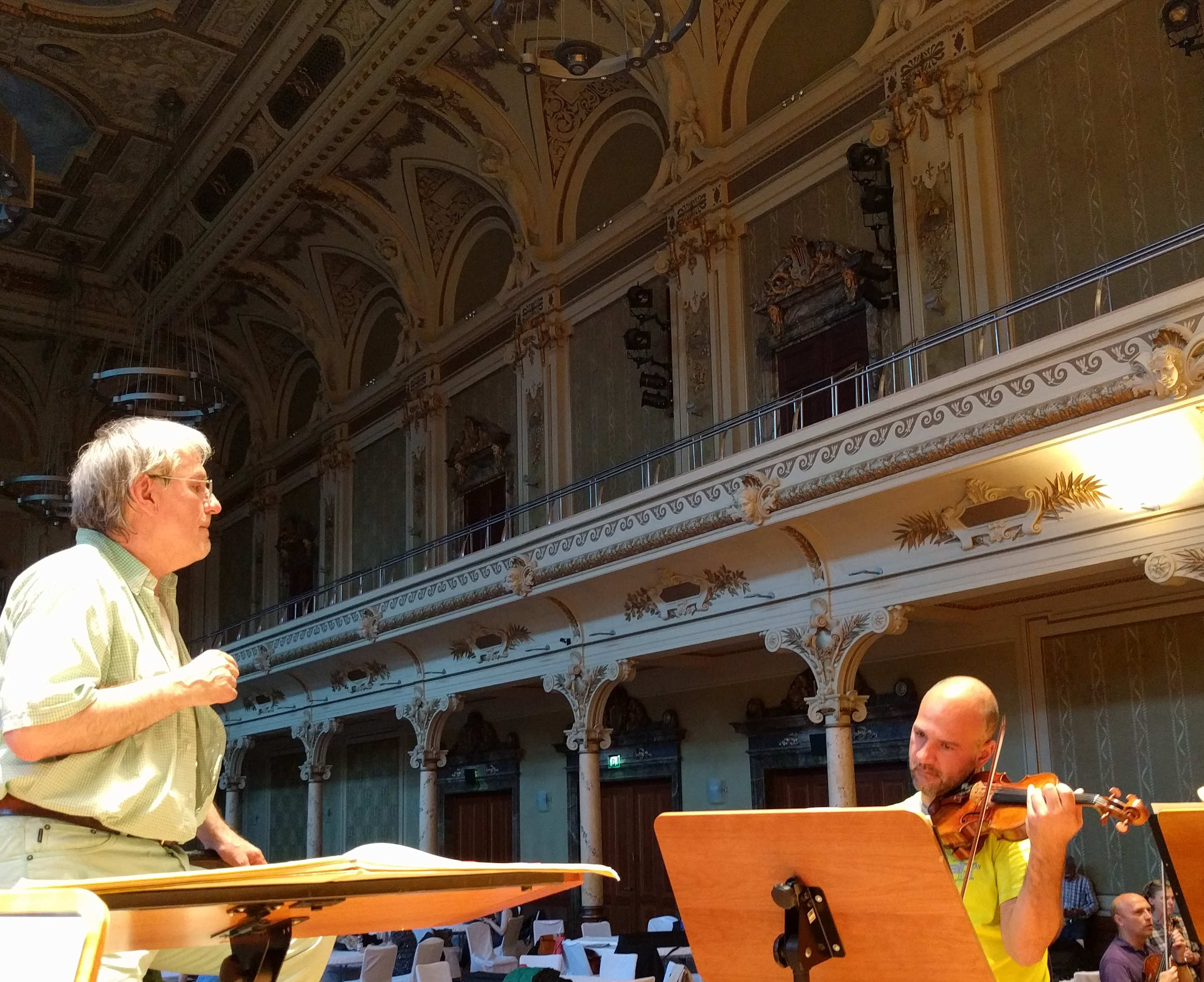 Wieder ein sehr erquickliches Eintauchen in historische Aufführungspraxis mit Reinhard Goebels Besuch in Wuppertal für die Arbeit an Mozarts "Vesperae de Dominica" (KV 321) und Salieris Messe Nr. 1 in D-Dur.
Die Mozart-Noten sind auf zeitgemäßem, gut lesbaren Level. Die Salieri-Stimmen und -Partitur aber in einer merkwürdigen handgeschriebenen, schwer lesbaren Ausgabe. Meine Notenschrift ist leichter zu entziffern. Und das alles als Leihmaterial von Verleih von Peters? Eine Frechheit! Kann dort niemand Sibelius bedienen?
Anyway, für das Konzert am Sonntag, 5. Juni, 18:00 in der Historischen Stadthalle Wuppertal mit dem Sinfonieorchester Wuppertal und dem Konzertchor der Volksbühne Wuppertal tun wir unser bestes.
Karten und Informationen hier:
http://www.wuppertaler-buehnen.de/programm/produktionen/sinfonieorchester/detailansicht-sinfonieorchester/?tx_wbfe_pi1%5Bperformance%5D=665
We're proud to have Reinhard Goebel as Conductor of Mozart's Vesperae de Dominica and Salieri's Missa No.1 D major. He gives plenty of information and hints about historically informed performance, especially phrasing and timing.
Trouble with the bad print of Salieri, rental sheets from Peters Verlag. Anyway, Wuppertal Symphony would be glad to see you in concert.
Informations and tickets here:
http://www.wuppertaler-buehnen.de/programm/produktionen/sinfonieorchester/detailansicht-sinfonieorchester/?tx_wbfe_pi1%5Bperformance%5D=665