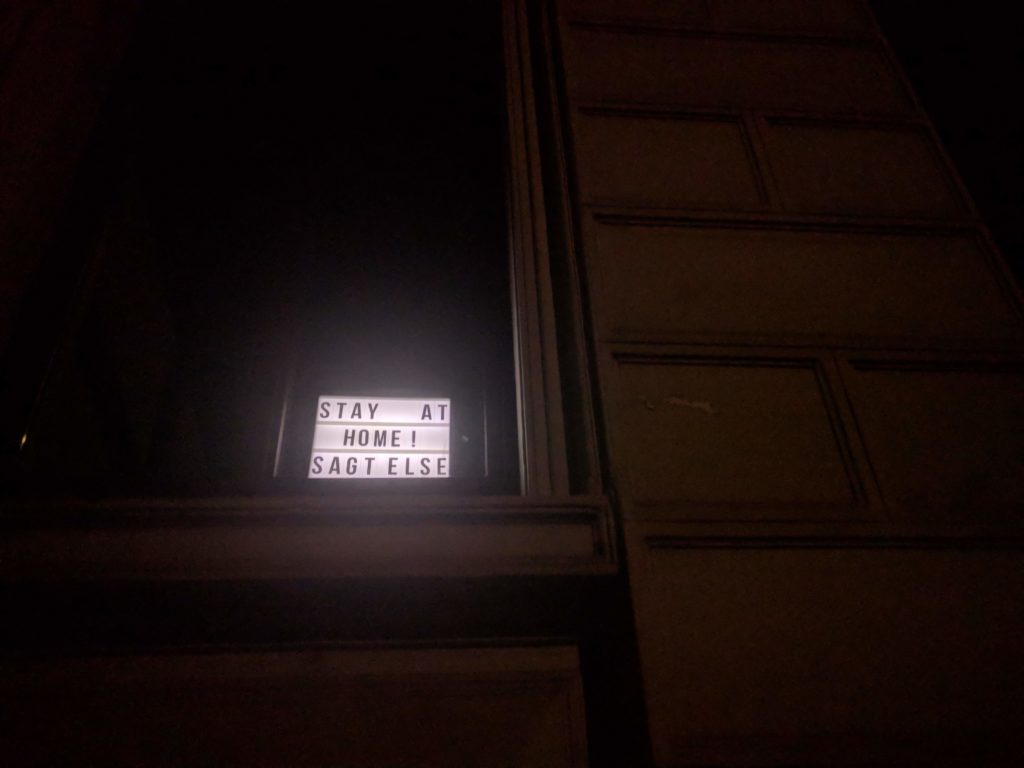 People, most important: students – this comes in english, so everybody has a real chance to get it.
FIRST – stay at home! Implement physical distancing – 24/7! Be ambitious with that.
(This might #flattenthecurve and gives us a chance to win the race with the virus.)
SECOND – take care of yourself! And care for people in the house and the neighborhood, without direct physical contact! Tell if you need financial help!
(A lot of money is provided by the state, but it has to reach those who need it.)
THIRD – prepare for restart! Practice, learn, read, meet online!
Together we have to renew and improve the structures. We can accelerate changes in studies that are coming anyway. We should learn to use the crisis as an opportunity.
ONLINE LESSONS via Skype or Zoom will start on Wednesday 3/23/2020.